Residents in the area of Government St., be advised that the City is planning to start a sewer rehabilitation project in the upcoming months. Also, a street closure advisory for those travelling on Louisiana Ave. as emergency repairs are being made to an 8″ sewer line and each direction will be blocked at the intersection of St. Charles. This is reportedly in connection with repairs currently being made on Louisiana between Constance and S. Claiborne Ave. There will be detours in these areas for a short while until repairs are completed.
Here are a few fun facts for you:
1. Canal Street, once the widest street in the world, was named for a canal that was planned for, but never built, on the street's dividing median. For decades, the median's only use was public transportation, mostly by the Canal Street streetcars.
2. Each seat in the Superdome is a different color than the one next to it, providing the illusion of a full house even when some are empty.
3. New Orleans is the largest port on the Gulf of Mexico, the second largest in the U.S. and the third largest in the world in volume of cargo handled.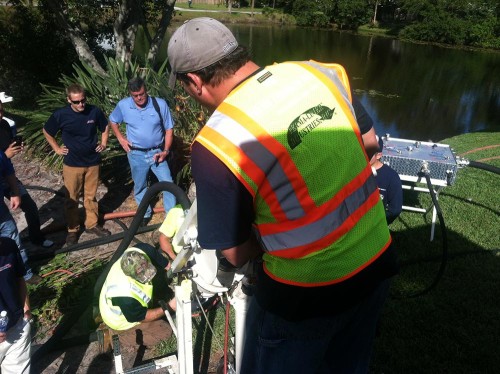 New Orleans, SAVE THE DATE!!
Mark your calendars because you won't want to miss this! On September 23rd Perma-Liner Industries is hosting a very special event and we'd love to see you!! We're having our Open House at our facility in Plainfield, Illinois and it's sure to be a great time. We'll have our excellent staff here to answer all of your questions about Cured-in-Place Pipeline products and our state of the art trenchless technology. Come out and see live demonstrations, share friendly conversations and gain information. Meals will be provided! Please register at no cost: info@perma-liner.com or 1-866-336-2568. Click Here to Register!